Home
Premium Outdoor Products balance style, quality and innovation with contemporary design.
Our Portfolio spans a wide spectrum of roller, sectional and custom made garage doors, automated gates, intercom systems, balustrading, window louvres and privacy screens.
If you would like to speak to one of our friendly team members, please phone
+61 2 42 961 400 today for more information!
Sign Up To Our Newsletter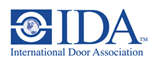 Featured Product

Custom Designed Garage Doors