Custom Designed
Garage Doors & Gates
Garage Doors
Industrial & Domestic
Outdoor Furniture Collection
Gazebos, Umbrellas
& Tropical Cabins
Water Features, Garden Art & Outdoor Lighting
Balustrading & Glass Designs
Home
Premium Outdoor Products balance style, quality & innovation with contemporary and innovative design.
Our Portfolio spans a wide spectrum of roller, sectional & custom made garage doors, gates, lighting, water feature projects, gazebo importation, natural stone products and outdoor furniture manufacturing.
If you would like to speak to one of our friendly team members, please phone
+61 2 42 961 400 today for more information!
Sign Up To Our Newsletter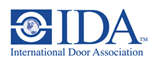 Featured Product

Custom Designed Garage Doors